A Detailed Overview In Choosing Door Locks For The Utmost Safety Of Your House
A Detailed Overview In Choosing Door Locks For The Utmost Safety Of Your House
Our lives have been significantly impacted by technology. Many individuals use smartphones, wearables, and nowadays smart digital locks are known  secure their homes. Unfortunately, thefts and intrusions can occur at any time, so you must always be vigilant. The majority of thieves can sabotage the classic lock and key system. Invest in easy-to-install, operate, and maintain keyless digital door locks.
There are numerous factors to consider when purchasing a smart lock to complement other components of a smart home. Let's look at how to choose the best digital door locks for our requirements and budget:
Consider your buying factors– The first question when considering a digital lock is why one is desired or required. Digital door locks have the advantage of being more convenient. However, they are not always more secure. The door locking mechanics are still used by most smart locks; it is   only that the operation and control are more convenient. The most important thing to understand is that they will not improve the security of any door or home.
Choose locks with  the proper dimensions- – Even though digital door locks are intended to be nearly universal, not all doors meet this condition. So many of them have been designed in an out-of-the-ordinary way. Examine all dimensions, both inside and out, to guarantee that the smart lock will fit and function properly.
Consider installing digital locks on the door– Digital locks are supposed to be a simple replacement for practically any door in theory, but it's often the minor details that pose the most problems. Digital locks are designed to automatically lock and unlock the  deadbolt of doors, but not every door will function effectively. For this to work, doors must have a smooth movement, and doors may not have been placed properly or may have deteriorated over time.Digital door locks will not be suited for doors where this is required. However, in the vast majority of situations, they can be remedied.
Go through the types of door locks before buying– A digital lock can be controlled in a few different ways. The two most prevalent types are keypads and Wi-Fi. Wireless keypads can be opened with a smartphone, whereas keypads require you to remember a number or code. Some of them can even be controlled by voice. Consider the logistics. Do you want your house to be looked after by friends, relatives, or neighbors while you are away, or do you want a friend to stay with you? They may not want to download an app to their phone to have access, for example. These practical considerations must be considered in your case.
 Ensure there is a master lock– It is critical to specify your needs and desires while installing digital door locks. The master lock can be programmed depending on the nature of your job and the assets you have at home. This is how you will  never get locked out of your house again, and you will have complete peace of mind.
Check out the material used- –For the smart fingerprint door locks to be secure, the digital door lock body is critical. Stainless steel and zinc alloy are the most common materials used in smart lock bodies. Stainless steel is challenging to process because of its high strength and plasticity. The most common type of lock body is zinc alloy. Moreover, it  has good casting performance, integral molding, and a stable structure that ensures the durability of the door locks. Electroplating, spraying, painting, polishing, and other treatments are also applied to digital door locks.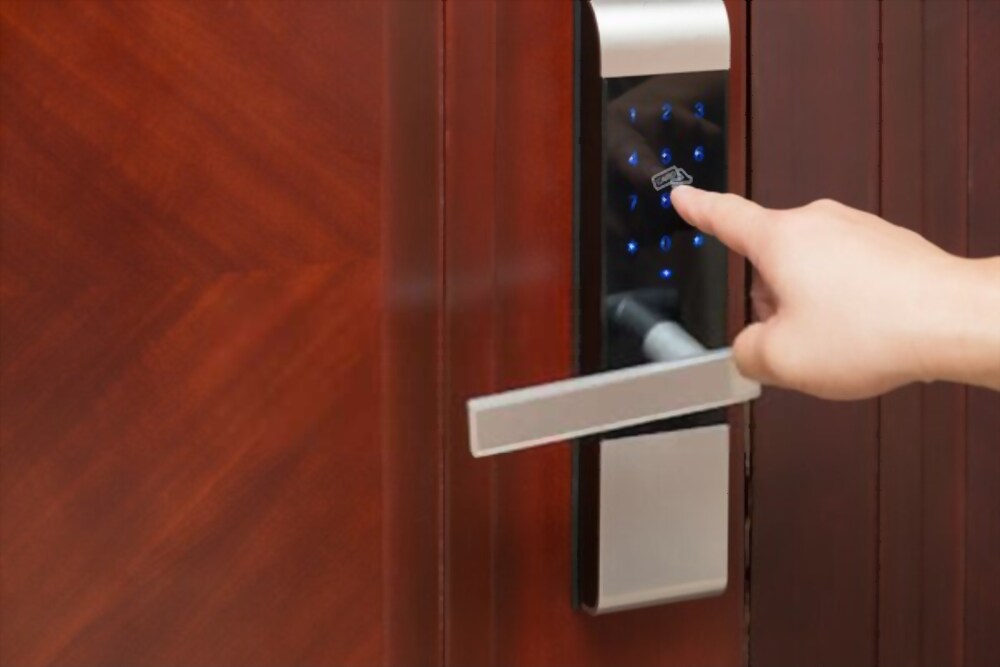 Conclusion
You may find a plethora of digital lock alternatives on the internet. When purchasing digital door locks, be sure to read the customer reviews,functionality, reliability, and customer satisfaction data so that you can end up buying the best digital door lock for your house.
The post A Detailed Overview In Choosing Door Locks For The Utmost Safety Of Your House first appeared on Tekrati and is written by ameliavarley