In the wake of last month's murder of an anti-mining activist in rural South Africa, the BBC's Pumza Fihlani travelled to the once peaceful community in KwaZulu-Natal, now plagued by tensions and death threats.
We drive in a convoy of two vehicles, weaving our way deep inside a forest in northern KwaZulu-Natal, to see two men who have demanded a meeting place away from curious eyes.
Fikile Ntshangase, who was fighting a plan to start an opencast mine on the site of her village, was shot dead not far from here and the men tell me they are fearful that they could be next.
"We don't sleep at night, we don't know who to trust any more, not even our own families," one says as we sit between tall eucalyptus trees.
"We never thought not coming to an agreement as a community could lead, would lead, to someone's death, especially because the mine is still operating," he continues, his face visibly weary.
The man, who cannot be identified for his safety, is referring to Tendele's Somkhele mine which has been open since 2006.
The company wants to expand its operations by 22,000 hectares and this would mean about 200 families in the villages of Ophondweni and Emalahleni would need to be relocated.
Tendele has offered compensation to those who have agreed to move and some 140 families have said they would sell.
Its boss Jan du Preez says that accusations that its plans are linked to Ms Ntshangase's death are unfounded.
And in a statement sending condolences to her family, the company condemned "any forms of violence and intimidation in the strongest possible terms".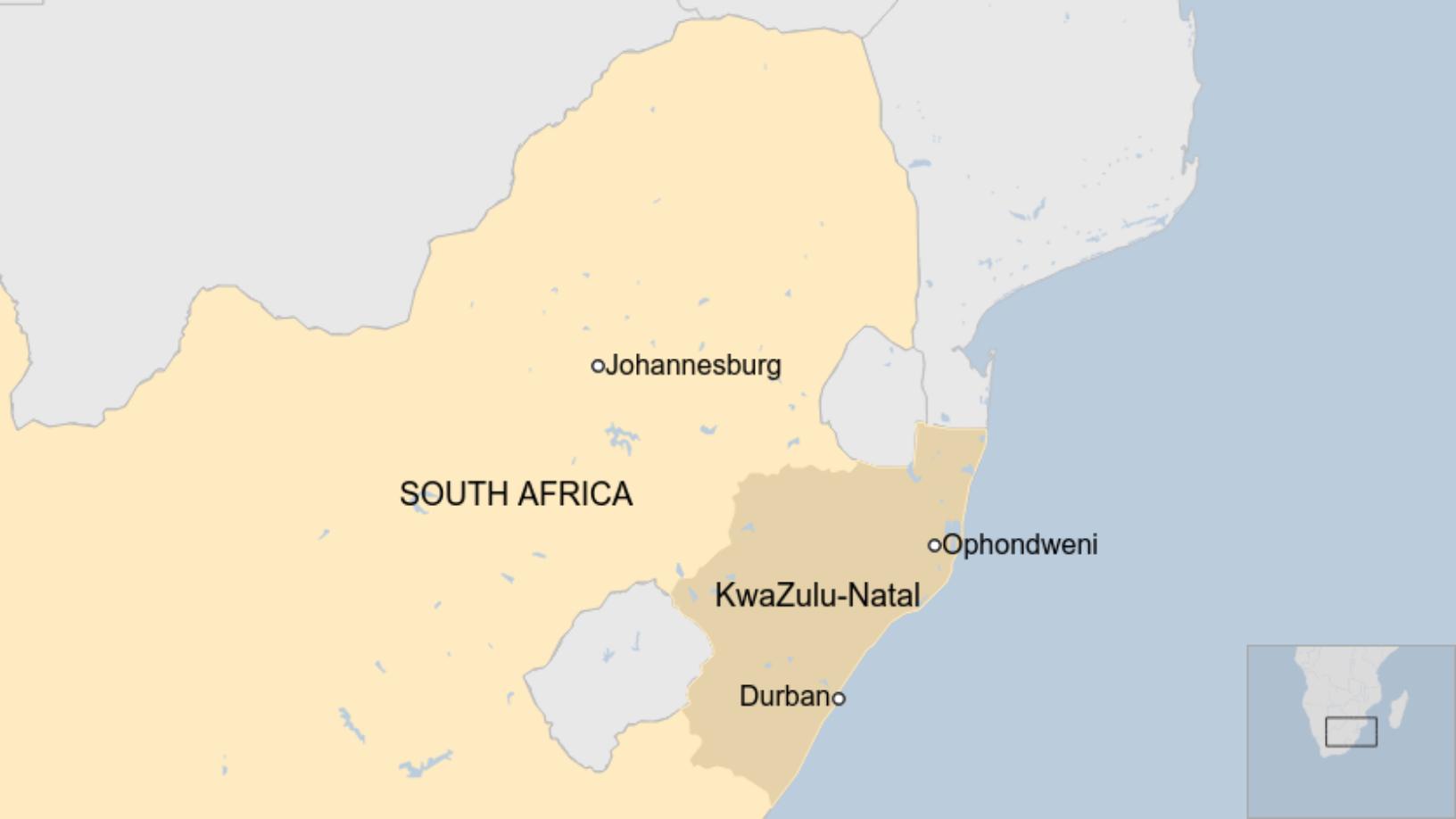 We travel to Ophondweni, where livestock graze on the lush, rolling hills and brightly coloured houses dot the countryside.
It seems peaceful on the surface but we quickly learn there are divisions and tensions here.
Some of those who are willing to sell up see this as a chance for a more modern and perhaps fancier lifestyle. But for others it was a matter of security.
'Death threats'
"Our mother lives there alone and we felt she would be safer if we agreed to sell because many people there want this to happen," one man, who asked not to be named, told me.
"We didn't want to put her life in danger. What if she gets shot too?"
Another man tells me: "We're getting death threats because we don't want to relocate."
He is one of the people who are fighting to stay in put.
"One of us received a message warning that if we continue with the fight, they will kill the breadwinner in each family because our decision to stay is putting miners' jobs at risk," he adds.
Mining is one of South Africa's oldest industries but there are concerns about air pollution and health problems for those living in mining communities, as well as the loss of grazing land.
But the authorities here have to weigh that up with the country's urgent need to bolster the economy and provide jobs. As a result businesses can have great sway on the minds of the decision makers.
Buried underneath the beautiful rural setting are huge deposits of anthracite, the highest quality of coal, which is mainly used in steel manufacturing.
As the country's biggest anthracite producer, the expansion, if it goes ahead, would mean big business for Tendele.
Shot six times in her house
But that cannot happen until it overcomes the objections of the 21 families who have taken the company to court over the move. The legal battle is being led by a local group called the Mfolozi Community Environmental Justice Organisation (Mcejo).
Ms Ntshangase was a senior member of Mcejo and some community members believe it was this ongoing dispute that led to the 65-year-old's killing.
Those who knew her describe her as "kind but feisty", never one to back down from what she believed was a fight for justice.
Late last month, three armed men entered her home and shot her six times.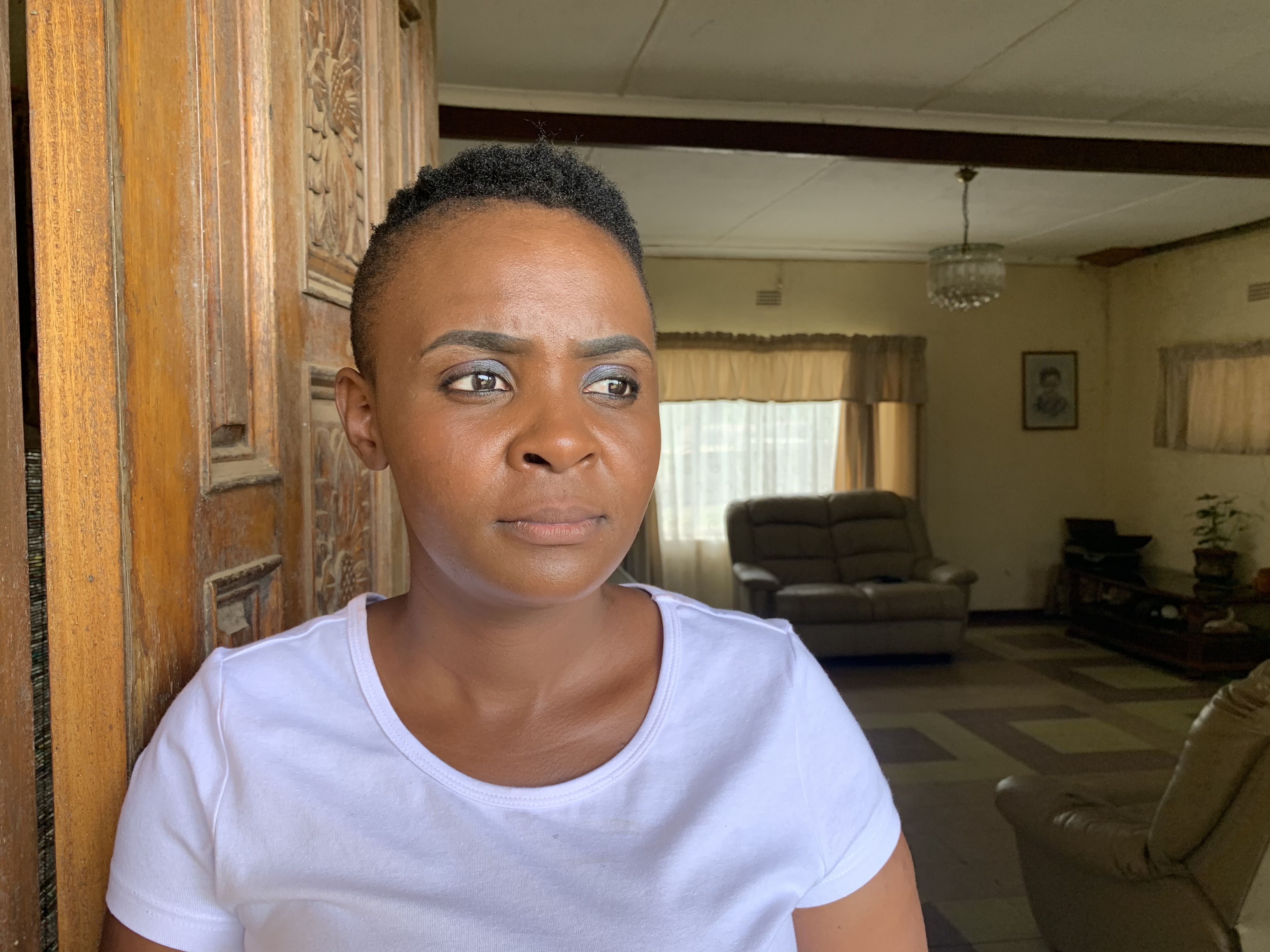 BBC
We live in fear but we try to put on a brave face. We don't want to leave our home because we feel close to her here"
Her daughter Malungelo Xakaza tells me she is still struggling to come to terms with the loss.
"Opencast mining is not good for this area so that's what she was trying to put out there for the people… and unfortunately she started getting threats and then this happened," she says.
No-one has been arrested for Ms Ntshangase's death and police told the BBC that the motive for the murder is still unknown.
"We live in fear but we try to put on a brave face. We don't want to leave our home because we feel close to her here, this is where she lived and this is where she passed away," the 30-year-old tells me.
'This land is all we have'
The anti-mining activist was not the first one in her group to be targeted. A few months ago, another opponent of the expansion, Tholakele Mthembu, was lucky to escape unharmed, after 19 shots were fired into her home.
Ancestral land carries deep meaning in rural communities and it is more than just a place to live.
Back among the tall eucalyptus trees, one of the men explains, with defiance in his voice, the significance.
"This land is all we have… I have raised my children here and it helps me take care of my livestock.
"Land is wealth for us in rural communities, there is nothing better, not even money. We're clear that our land is not for sale," the elderly man adds.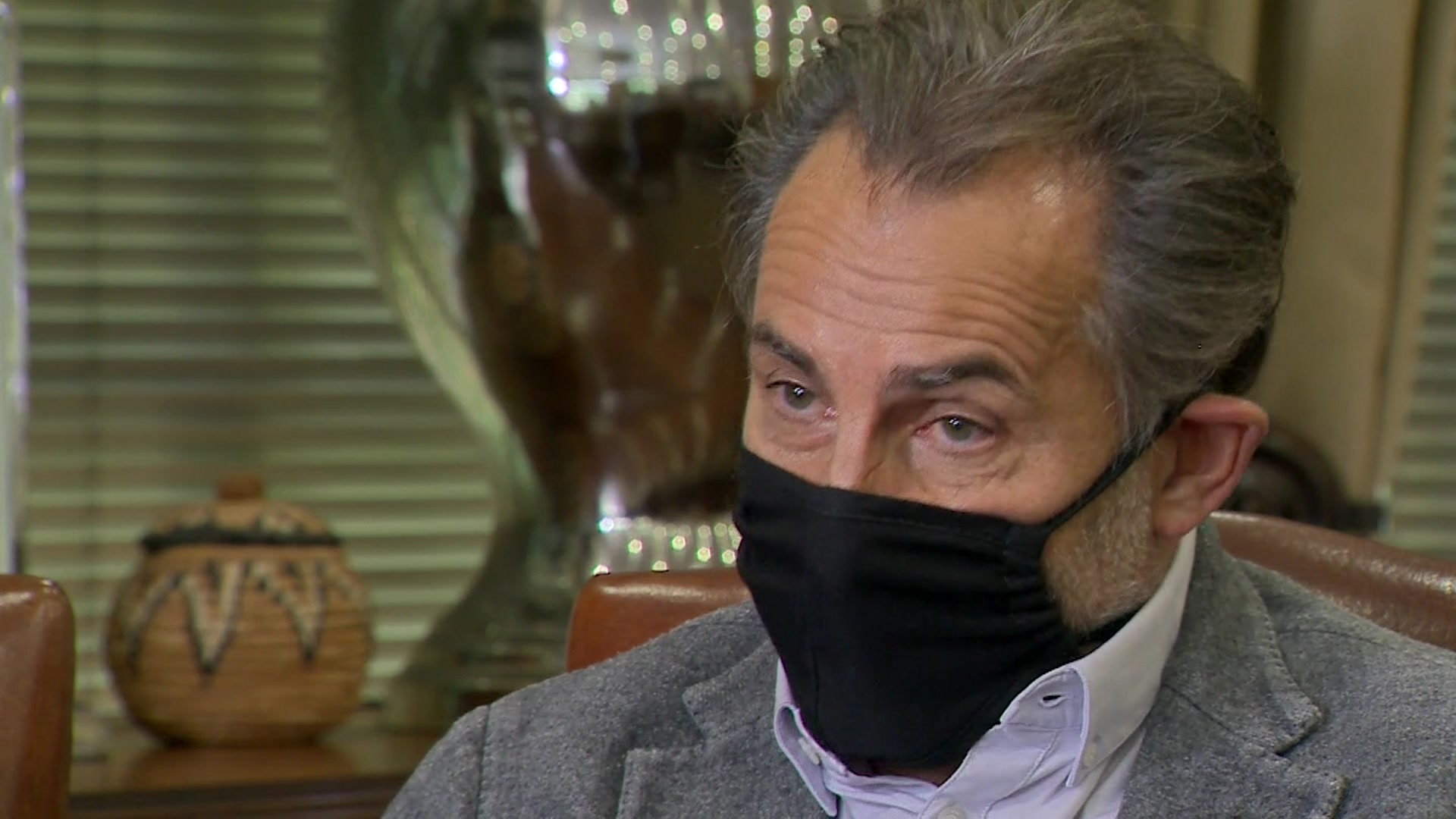 BBC
We have to find a way that we can hear each other and listen to each other otherwise clearly the risk of future violence is horrendous
But Tendele looks at securing a different economic future for the community and says the mine's expansion will bring in needed jobs.
"There's a dispute because they do not want to accept our offers but we are continuing to work with these families. Clearly we want a win for everyone in the community," company boss Mr Du Preez tells the BBC in his Johannesburg office.
Development front line
Those living in fear amid the negotiations say the mining company is not doing enough to bring calm. But Mr Du Preez says these claims are unfounded and says there is no connection to the alleged intimidation.
"We have to find a way that we can hear each other and listen to each other otherwise clearly the risk of future violence is horrendous."
The need to balance economic benefits with environmental concerns and the ancestral attachment to the land has turned this rural community into the front line of a battle familiar across the developing world.
But whatever happens with the mine, life has changed for the people of Ophondweni as peace hangs in the balance for this once united community.