By Nick Thorpe
BBC News, Albania
Eva's pale, triangular face glows in the frame created by her coal-black shawl and hood. Her pale brown eyes gaze straight into the camera.
Now 16, she was kidnapped by her father Shkelzen and taken to Syria when she was nine. After seven years of war and then captivity, she looks like she is from another world, capable of nothing, or anything.
We cannot print her photograph because it might endanger her life. She is still in the al-Hol camp in northern Syria, where she was taken with over 70,000 other orphans and widows of jihadist Islamic State fighters, when Barghuz, the last IS stronghold, fell in March 2019.
Her brother Endri, 14, is luckier. He was brought home from Syria by Albanian special forces in late October 2020, with a woman and three other children. Frail, thin as a rake, he grins with his uncle Xhetan, who is barely able to believe he can hold his nephew again in his arms.
"That camp," Albanian Interior Minister Sander Lleshaj tells me, "is hell on Earth, as witnessed by our police officers."
In the UK, the al-Hol camp is better known as the temporary home of former London schoolgirl and "IS bride" Shamima Begum, who joined the jihadists in 2015 and later had her UK citizenship revoked.
'Moral obligation'
The interior minister in Tirana says it is currently home to 30 Albanian children and 10 Albanian women – and the bottom line for Albania is to get all the children home in the next few months.
"We think there is a moral obligation to repatriate at least the kids, because they are not terrorists, they are victims of their irresponsible parents," he told the BBC. "But they could be raised up into real monsters if we leave them in the camps and ignore them."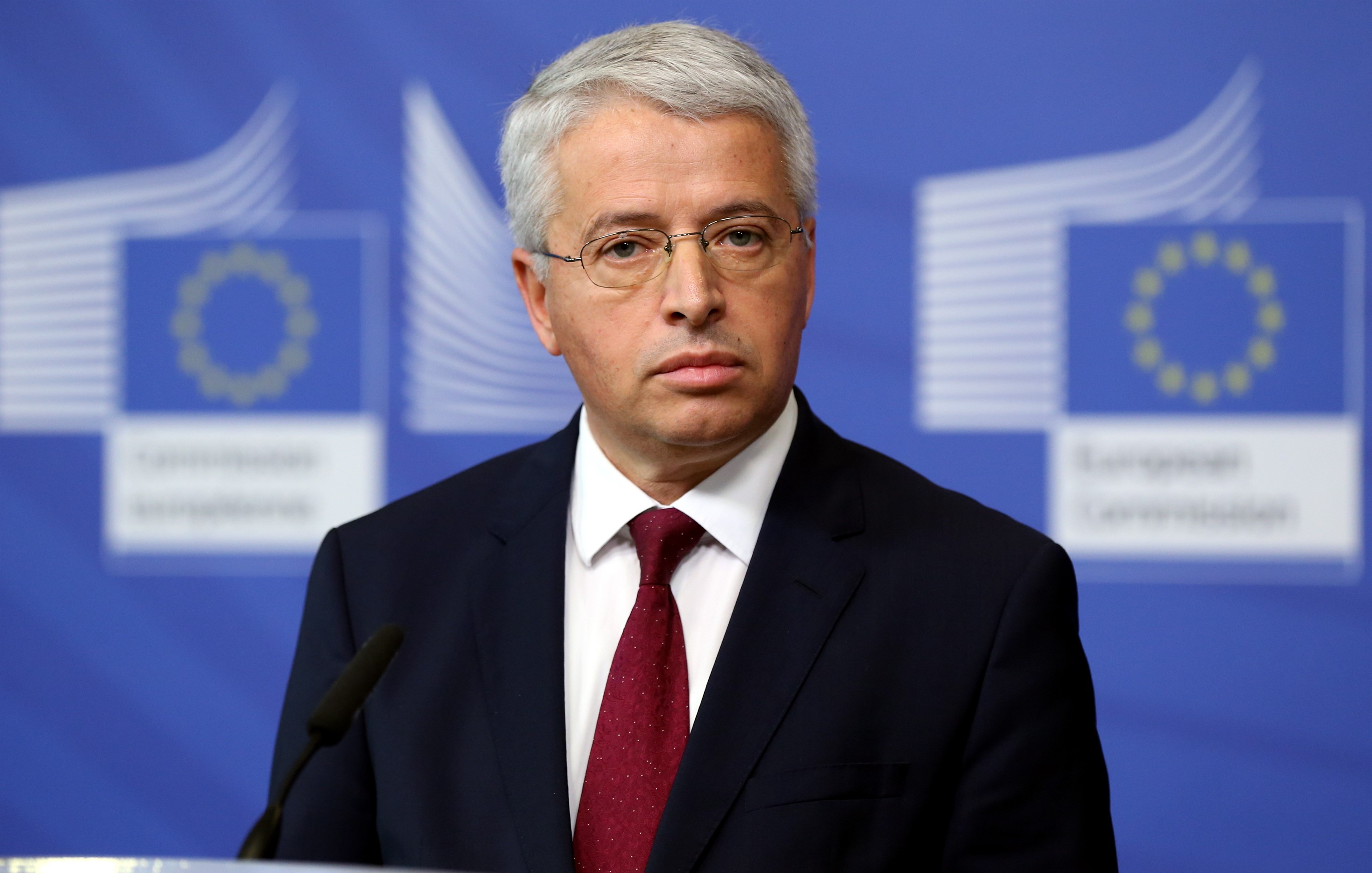 Getty Images
Each child brought home is one Albanian more, and one terrorist less
Their mothers, on the other hand, should face trial, he believes. Negotiations are going on with both the Kurdish authorities, who run the camps, and the mothers to allow repatriation.
I meet Xhetan in the lobby of a Tirana hotel. His hands shake as he shows pictures of the children on his phone. He has dedicated seven years of his life to getting the children home.
He has negotiated with smugglers, militiamen, and aid agencies, but it was his own government in the end which delivered. But now it's a race against time to get the other children out, either before they are harmed in the camp, or spirited away to form the core of a new IS.
The Kurdish authorities running al-Hol are losing control.
'We never talk about conflict'
Across the border in Gostivar in North Macedonia, I meet Habib Fidani. His brother Bekim abandoned the family pizza and pie business in 2013 to fight first for al-Nusra Front in Syria, and later for IS.
Habib hasn't heard from his brother for two years, since he was taken captive by Kurdish forces. But he knows that Bekim's wife and four children – Fidan, Usama, Adnan and Reyana – are still alive in Camp Roj, a smaller and slightly less dangerous place than al-Hol. Reyana, now five, is the only one born in Syria.
"Just two days ago, they sent me a text. We never talk about the conflict. Only about family matters."
Habib's mother travelled to Syria to try to bring the children back. She died there of illness. His father tried to get them back too, travelling widely in the region, negotiating – like Xhetan from Tirana – with anyone who would speak to him, but he died last year too.
Now Habib has taken over the task on behalf of the family.
His main hope lies in the efforts of the Albanian government but, as the interior minister told me, those efforts are focused exclusively on Albanian citizens, not on ethnic Albanians from North Macedonia and Kosovo.
In 2018, the Kosovo government managed, with US mediation, to bring back over 100 women and children from Syria.
Can de-radicalisation help?
In the Macedonian capital Skopje, Samet Shabani of the Bridge-Horizon NGO works for a de-radicalisation programme for the small number of former fighters and their family members who have returned from Syria, mostly under their own steam.
"Fighters who have come home from those battlefields to the Balkans feel like [they're] native to this country," he says, arguing that their strong Albanian national identity helps former fighters and their families shed the kind of militant Islamist brainwashing they were exposed to in the Middle East.
The de-radicalisation work was funded by the UK government until April 2019, when the programme ended. The Dutch government, the Islamic community in North Macedonia and the prison authorities are now taking the work forward.
In early November, a 20-year-old ethnic Albanian, Kujtim Fejzullai, born in Austria to second-generation migrants from North Macedonia, opened fire on passers-by in downtown Vienna, killing four people and injuring 23 others.
Fejzulai had served eight months of a 20-month sentence for trying to join IS fighters in Syria. He had been radicalised in Austria.
"This illustrates my point exactly," says Samet Shabani. "If we do not rehabilitate, reintegrate and re-socialise those fighters, we will end up, unfortunately, with such dramatic incidents in other countries as well."