By Laurence Peter and Adam Robinson
BBC News
In the male-dominated world of Russian politics the women around jailed opposition leader Alexei Navalny appear to symbolise his drive for change.
They are playing major roles as he prepares his Anti-Corruption Foundation (FBK) for parliamentary elections in September, despite a police crackdown.
Russia's parliament is overwhelmingly loyal to President Vladimir Putin and dominated by men. Women form only 16% of the lower house, the State Duma, and about 17% of the upper house, the Federation Council.
Men do play a key part in Navalny's team: Leonid Volkov, now in Lithuania, and FBK director Ivan Zhdanov. And the FBK has dozens of activists across Russia.
But these are the women in the vanguard of Navalny's campaign to transform Russia.
Yulia Navalnaya
Married to Navalny since 2000, she says her life now involves "police stations, courts and home searches".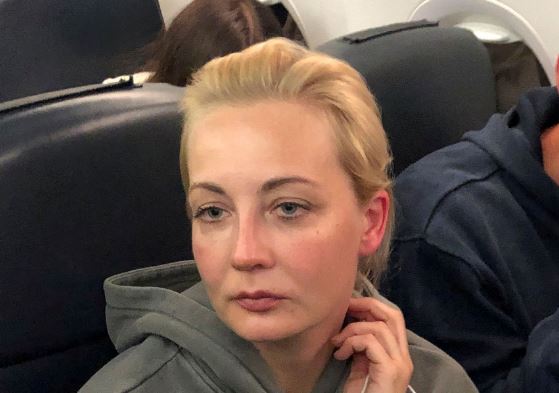 Reuters
If we are silent, then tomorrow they'll come for any one of you
They are both 44 and met on holiday in Turkey in 1998. They live in a Moscow flat and for most of their married life Yulia Navalnaya has been mainly a homemaker, raising their daughter Darya – who is now studying in the US – and son Zakhar. She had previously studied international relations at a Moscow university and later worked in a bank.
She is now reported to be in Germany, away from the stifling state surveillance and media spotlight.
Women across Russia have posted photos of themselves wearing red on Instagram in solidarity with Yulia, since she wore a red top in court on 2 February, the day her husband was jailed for two years and eight months. The trend was started by a fashion journalist, Katya Fedorova.
The hashtag for the posts is "Don't be sad, everything will be fine" – Navalny's last words to Yulia as he returned to jail.
His battle to survive nerve agent poisoning last August thrust her into a more political role, as Russian state agents were blamed for the attack, though the Kremlin denied any involvement.
She was fined 20,000 roubles (£195; $270) for attending a protest in support of her husband on 31 January. She fully supports his anti-corruption campaign.
Yulia Navalnaya says it was her decision to airlift her husband to Berlin from a Siberian hospital last August. She told an interviewer that it would be impossible to find the real cause of Navalny's illness if he remained in Russia. Western toxicologists identified the poison as Novichok nerve agent.
Navalny told YouTube interviewer Yuri Dud that Yulia had helped him recover from hallucinations. "I understood that this was Yulia coming to me, adjusting my pillow… I waited for her all the time."
Lyubov Sobol
The 33-year-old lawyer is one of the best-known figures in Navalny's team and is currently under house arrest.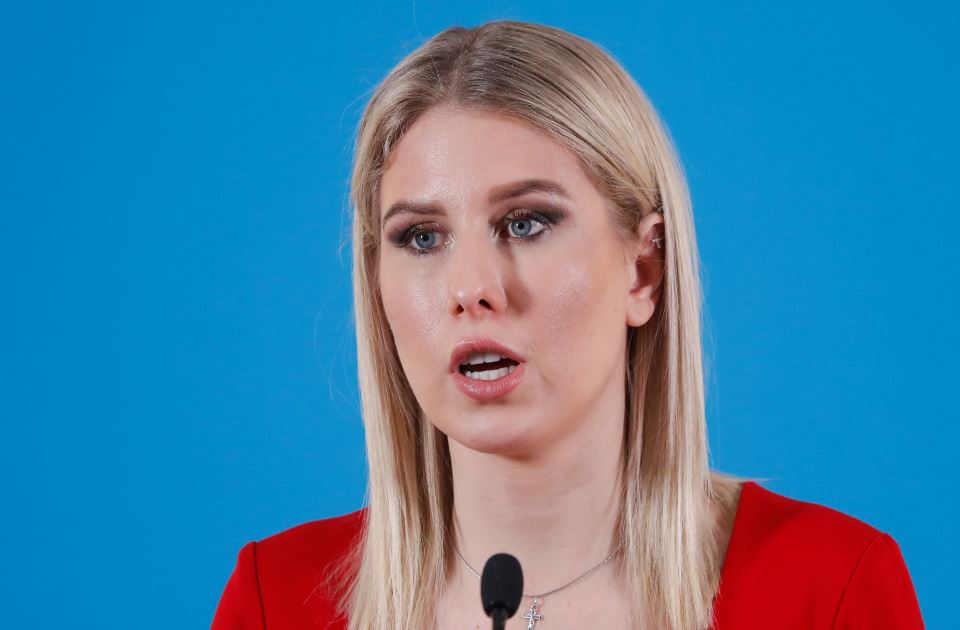 Reuters
I will speak out against corruption, against the fact that an official can be found to own a watch costing 37m roubles [£362,000] and he isn't even sacked after that
She and many other Navalny supporters were detained for allegedly breaching Covid-19 rules by holding rallies.
She produces the Navalny Live YouTube channel, exposing alleged official corruption to an audience of millions.
A highlight of her campaigning career came in August 2019, when she posted a clip of officials dragging her out of the Moscow electoral committee building while she was lying on a sofa.
She had been on a month-long hunger strike and sit-in, as authorities had barred her and some other independent candidates from standing for election to the Moscow city assembly.
She now plans to run for election to the Russian parliament in September.
Lyubov Sobol began working as a lawyer for Navalny's anti-corruption project in 2011. She gave birth to a daughter, Miroslava, in 2014.
She believes an attack on her husband in 2016 was linked to her campaigning. He fell ill, but recovered, after an assailant injected a chemical into his leg.
Her anti-corruption investigations have involved her in a string of court cases. She and Navalny were sued by catering tycoon Yevgeny Prigozhin, who has the nickname "Putin's chef" because of his close ties to the Kremlin. They were ordered to pay him huge damages. Prigozhin and many other Putin aides are under Western sanctions.
Anastasia Vasilyeva
This doctor's defiant spirit made her an international celebrity this month when a clip of her piano-playing went viral on social media. She played Beethoven's Für Elise while police were searching her flat.
Dr Vasilyeva, 36, heads the Alliance of Doctors, a medical trade union allied to Navalny.
She is an ophthalmologist, who treated Navalny after astringent green dye was thrown at him in 2017 and one of his eyes was damaged.
She is also under house arrest for having attended a pro-Navalny rally. She has a son and a daughter.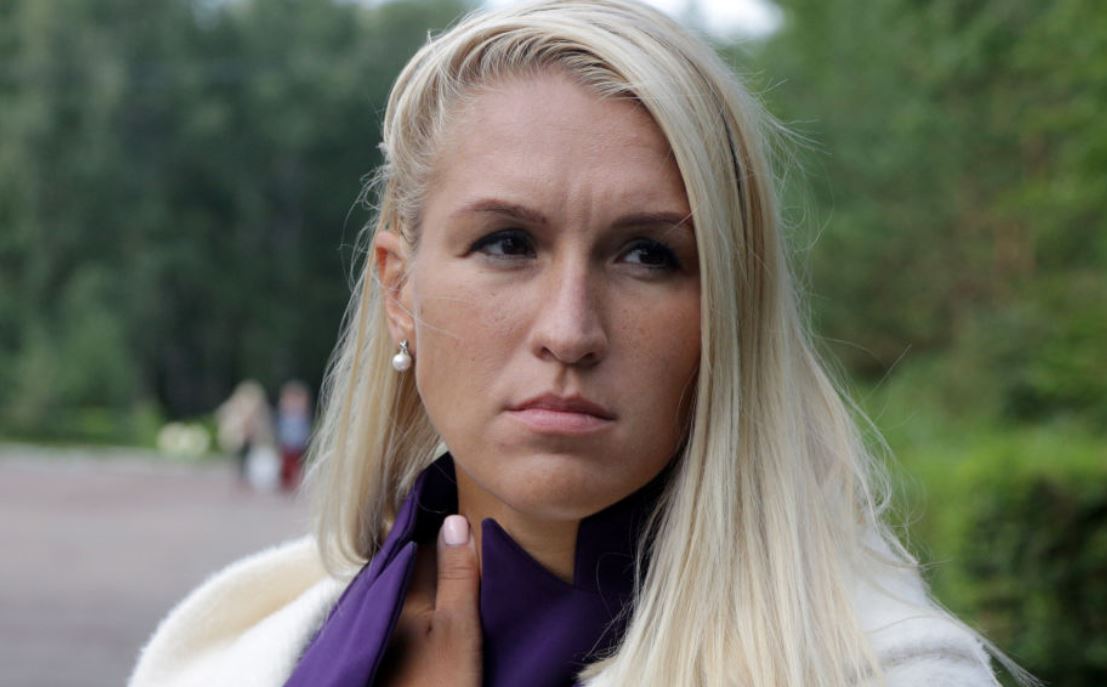 Getty Images
The authorities understand that the problems we're highlighting exist. And when someone starts talking about them loudly and fearlessly it's a threat
In a Moscow Times interview last April she strongly criticised the authorities' response to the coronavirus pandemic.
She and colleagues in her union raised funds via social media to deliver urgently needed protective kit to medics. She also argued that a much better Covid testing regime was needed.
Her mother was also an ophthalmologist, whose dismissal, Anastasia said, motivated her to get political. Navalny's legal team helped her mother to get reinstated.
"It's hard not to be political when you see what's happening with our healthcare system," Anastasia Vasilyeva said.
Kira Yarmysh
Now under house arrest too, 31-year-old Kira Yarmysh has been Navalny's spokeswoman since 2014. She is usually by his side when he travels, and was with him when he collapsed during a flight in Siberia.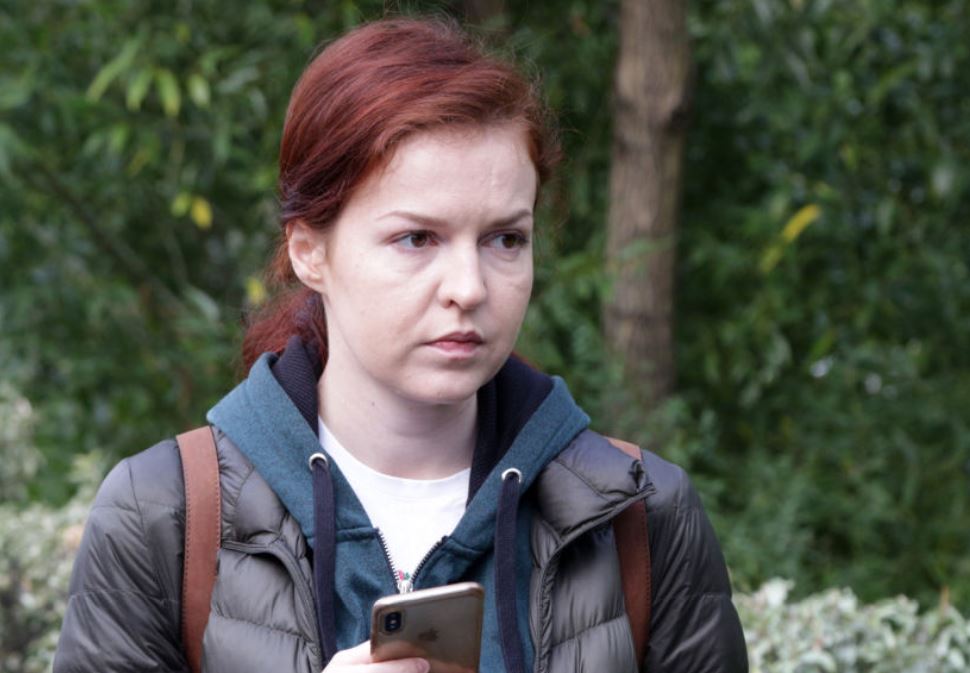 Getty Images
[On Navalny poisoning] It felt like all the joy had been sucked out of the world. I couldn't relax because I was constantly thinking
An academic high-flyer, she entered the prestigious Moscow international relations institute MGIMO by winning a TV talent show for bright schoolchildren. She studied journalism there.
She has written a novel called Incredible Incidents in Women's Cell No 3, about a young woman's prison adventures after her arrest at an anti-corruption protest.
She has hosted several videos on Navalny's YouTube channel.
Olga Mikhailova
The lawyer representing Navalny in court this year has long experience in defending him.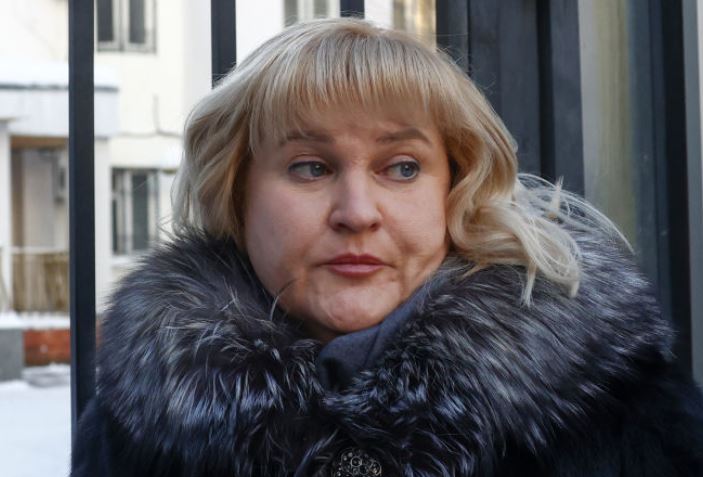 Getty Images
They don't take anything into consideration. And his state of health, I believe, interests them least of all
Olga Mikhailova triumphed at the European Court of Human Rights in 2017, when it ruled that the Russian convictions of Navalny and his brother Oleg in the Yves Rocher case, for fraud and money-laundering, were "arbitrary and unfair".
That ECHR ruling forced the Russian justice ministry to pay them thousands of dollars in compensation. In January, however, Navalny's suspended sentence in the case was used to justify his detention, as soon as he had returned to Moscow from Berlin.
She told Ekho Moskvy radio that holding a court hearing in a police station – as was the case with Navalny in January – had set a dangerous precedent, as the police and judiciary were supposed to be separate from each other.
She plans to continue fighting for justice for Navalny at the ECHR and Council of Europe, which is Europe's highest human rights body.