By Chris Bockman
Ariège, France
A long line of around 80 skiers waiting to buy their day passes for the slopes is not uncommon at popular downhill ski resorts in France.
But France's ski lifts are currently shut because of the pandemic, and this queue is at Plateau de Beille, the biggest cross-country resort in the Pyrenees.
Since December, skiers have had to wait up to an hour and a half, which is unheard of for cross-country skiing. Ticket sales have jumped more than 30%, with numbers sometimes doubling from 700 to 1,400 skiers.
Manager Georges Vigneau has even had to call the police to close the road several times to stop the resort from being overwhelmed, as strict social distancing rules are being enforced on the mountains just as much as in cities.
There are two main reasons for the surging popularity of cross-country skiing.
Most downhill ski resorts haven't opened this year and probably won't all season, as anti-Covid restrictions mean ski lifts cannot operate. The other reason is that, with long periods of enforced lockdown and working from home, the French have been eager to leave cities for the mountains whenever they've been given the chance.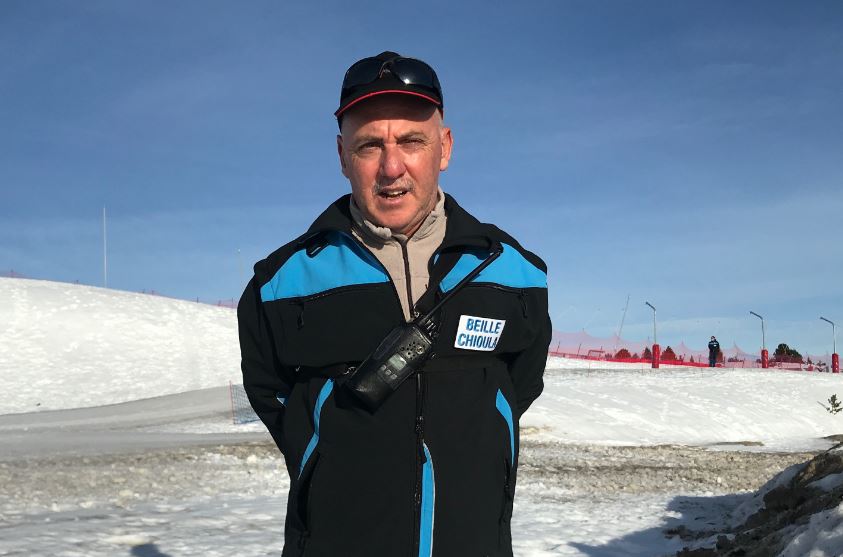 BBC
A younger generation is turning up, we have a whole new clientele showing up that is for sure
French school holidays start from Friday evening, and a mass getaway is expected, even though it will be less frenetic than usual and most resorts will remain closed.
You can tell many of the skiers are out for the first time, because as soon as they put on the long and narrow cross-country skis they slip and fall over. They soon realise they have a lot of hard work ahead, especially as the prepared ski trails are rarely flat.
In numbers: Winter sports in France
12% of the French population goes skiing every year
350 ski resorts in France, including downhill and Nordic skiing
€32 (£28) is the average cost of a downhill day ski pass
€10-€12 is the cost of a cross-country or snowshoe pass
89% of all ski revenue is generated in the Alps and 8% in the Pyrenees
Sources: French ministry of sport, Nordic France, Occitane tourist board and L'Equipe
A season for Nordic skis and snowshoes
It's not just cross-country skiing that is attracting new fans, but a wide variety of sports activities known collectively as Nordic skiing.
At Plateau de Beille hundreds of people are also out often for the first time snow-shoeing. One of the resort's mountain guides, Benjamin Lagarde, spends his days on his snowmobile making sure no-one gets lost.
"Many of the newcomers are unsure how fast or far they can walk with the heavy, bulky plastic and metal footwear and large shoe straps," he told the BBC.
"Sales of downhill skis are close to zero this year," says Aymeric de Rorthays, sales director of one of France's biggest mountain equipment sports chains, Le Vieux Camper. "Sales of Nordic skis and snowshoes, or raquettes, have tripled or even quadrupled in Paris, with a new following among younger people who shunned the sport until now."
The view on Plateau de Beille would not be out of place at the famous Iditarod dog sled race in Alaska.
Several sled-drivers, or mushers, are crossing the forest pulled by eager huskies. One musher, Samuel Coustelnoble, has 30 dogs. He says he has to feed them differently and rotate them more, as rides are fully booked until March, even during normally slower periods mid-week.
Pre-Covid, Nordic skiing represented just 3% of skiing activity in the Pyrenees and nationally just 1% of all skiing revenue in France. The question is whether the new following is a blip, or will last into the future.
Resort manager Georges Vigneau is realistic: "Many will return in the future to alpine skiing, their first love, but others are taking cross-country skiing lessons because they like it. And we are convinced many will come back from time to time – not every season, but once in a while, to cross-country ski or for snowshoeing."
Marie Filotti, head of the Nordic France lobby group, says that, even before the pandemic, numbers turning to the sport had been growing in recent years. She points to government campaigns urging people to take up more outdoor activity, as well as medical advice that Nordic sports, especially snowshoeing, are highly beneficial for health.
Several of the new skiers told me they were attracted to the sport after watching the successful French biathlon team on TV in the 2018 Winter Olympics, and especially its highly telegenic, multiple gold medal winner Martin Fourcade.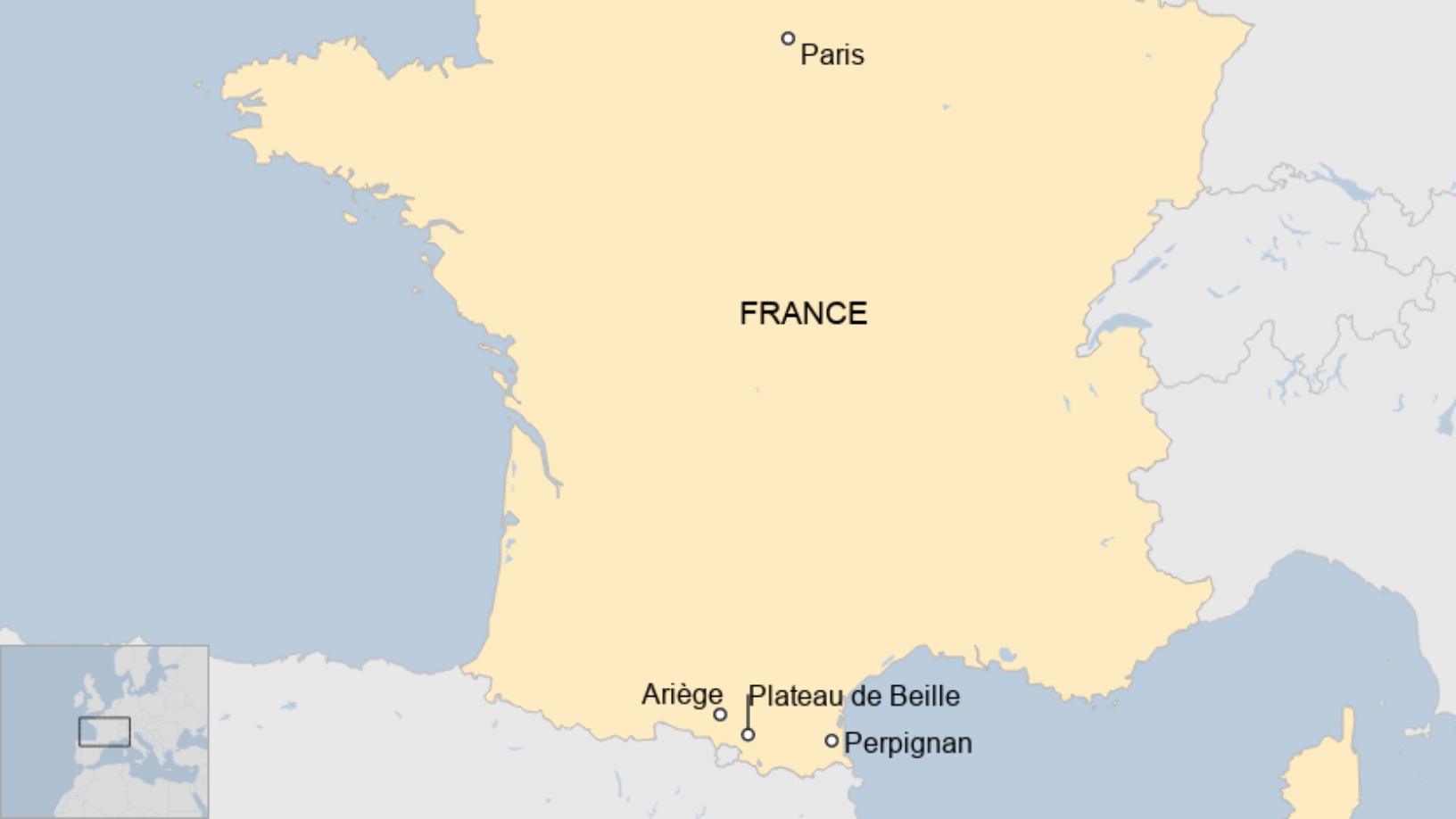 While many ski resorts have furloughed their winter staff, others have been able to switch to Nordic skiing, but their situation is also perilous.
Revenue is down in the attractive town of Tarascon sur Ariège, which serves as an accommodation hub for skiers. Restaurants and bars are closed and many skiers only come to the mountains for the day.
Currently the government is avoiding a new nationwide lockdown. It wants to see if restrictions introduced last week help to bring down infection levels.
"The school holidays in February are so important to our mountain-related business," says Tarascon Mayor Alain Sutra, who is also head of the local tourism board. He fears any move to a lockdown could mean the town spending four seasons recovering.
Chris Bockman is author of Are you the foie gras correspondent? Another slow news day in South West France.