The Indian state of Maharashtra will see tighter restrictions from Monday following a sharp spike in Covid-19 infections.
A night time curfew will be enforced and the state will be under a full lockdown on weekends.
India saw its highest day of infections since mid-September on Sunday, with 93,249 new cases.
More than half of those were in Maharashtra, which has India's largest city Mumbai as its capital.
Prime Minister Narendra Modi has asked a specialist teams to visit the state and investigate why there has been such a severe spike there.
Some 165,000 people have died of Covid-19 in India, and there have been 12.5 million confirmed infections.
This is Maharashtra's second full lockdown and government officials had been warning the move was imminent for some time.
What did Maharashtra's leader say?
In a televised address on Friday, Maharashtra's Chief Minister Uddhav Thackeray said people were not following safety rules and some had caught Covid-19 after being vaccinated because they had stopped wearing masks.
"People have become complacent. We are in a catch-22 situation – should we look at the economy or health?" Mr Thackeray said.
"If this condition continues, I have told you already that in 15 days we will exhaust our [health] infrastructure," he added.
Pune city, which is about 160km (100 miles) east of Mumbai, had already imposed a curfew and closed religious places, hotels, bars, shopping malls and cinemas for a week.
What are the new rules?
Maharashtra is already under Covid restrictions that include a ban on public gatherings.
But now, from Monday, there will be a night time curfew from 20:00 to 07:00 local time.
On weekends, there will be a full lockdown starting at 20:00 on Fridays and going through till 07:00 on Mondays. Only essential businesses can operate during this time.
Public transport will still run, but cinemas and playgrounds will be shut. Shops, bars and restaurants will be open only for take-away and parcel services only.
Government office buildings have been told to operate at 50% capacity, with people to work from home if possible. These restrictions will last until 30 April, the government said.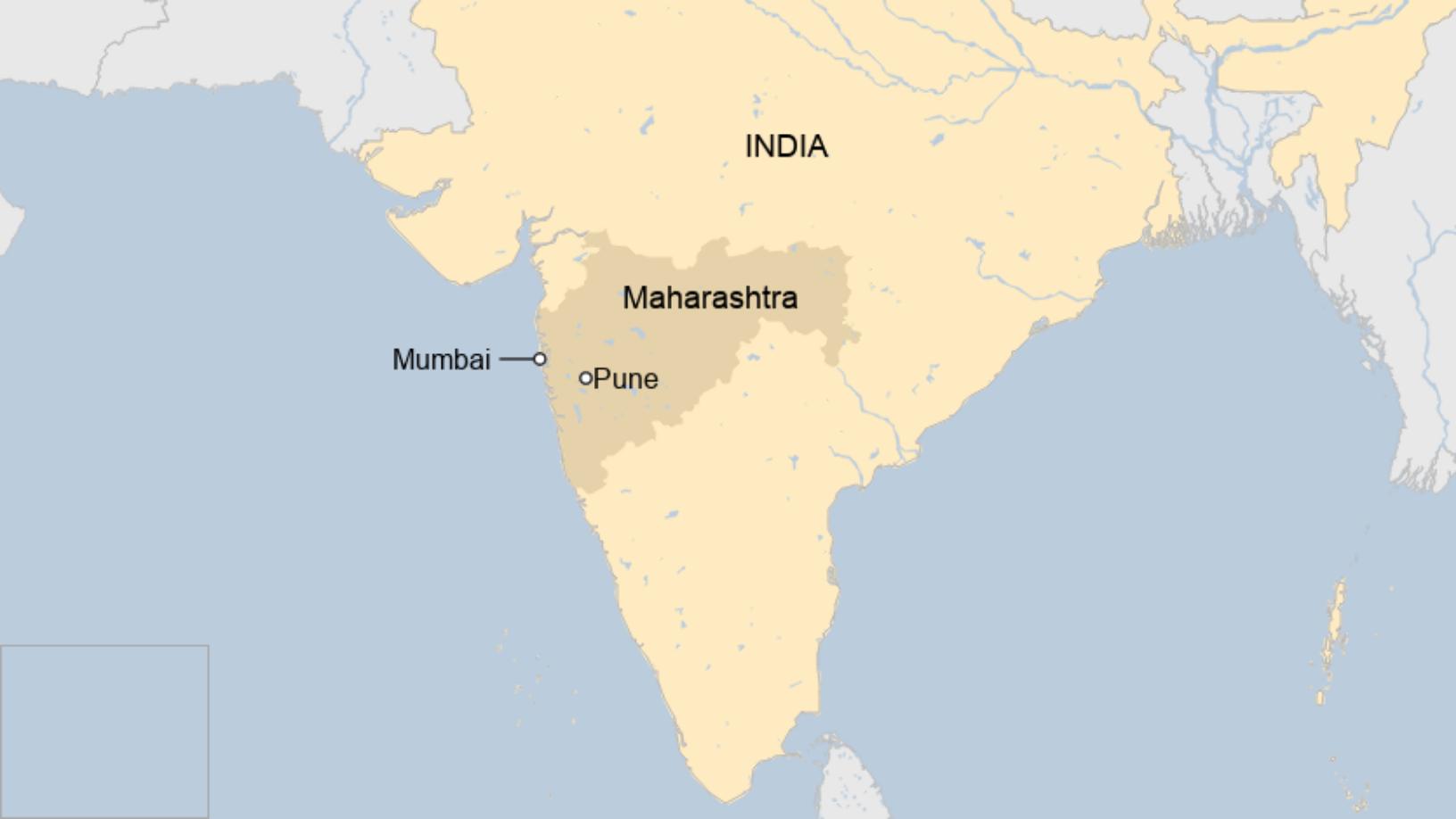 What about the rest of India?
India has had the third highest number of cases after the US and Brazil.
The situation seemed to be stabilising in January, with fewer than 15,000 daily infections. But cases began to spike again in March largely because of poor test-and-trace and lax safety protocols.
Experts say India's second wave is being fuelled by people being less cautious – and mixed messaging by the government.
As the infections fell, a sense of complacency set in and after being cooped up in their homes for nearly a year, many Indians began attending big weddings and family functions and started visiting crowded marketplaces.
Thousands have also participated in large election rallies in several states where regional elections are being held.
What about vaccines?
The country has launched the third phase of its coronavirus vaccination drive with those older than 45 eligible for the jab.
In the first two phases, frontline workers and people above the age of 60 were vaccinated.
India has the world's biggest inoculation drive, and has so far administered more than 68 million doses. It wants to cover 250 million people by July, but experts say the vaccinations need to move faster to stop the spread.