People living along Mexico's Caribbean coast are preparing for the arrival of Hurricane Delta, which could bring a life-threatening storm surge and strong winds to the Yucatán peninsula.
Delta, which weakened from a Category 4 to a Category 3 storm earlier, is expected to make landfall shortly.
The storm is expected to hit the Riviera Maya, a popular tourist destination.
Thousands of tourists and residents have moved into shelters for safety.
Delta is the 26th named storm of the Atlantic hurricane season, which typically runs from June to November, and has had an unusually high number of storms this year.
In its 06: 00GMT update, the US National Hurricane Center said Delta was located 130km (80 miles) east-south-east of Cozumel, an island off the Mexican coast popular with cruise ships and divers.
It had maximum sustained winds of 195km/h (120mph) and was expected to move towards the north-east of the Yucatán Coast.
A hurricane warning is in effect between Dzilam and Tulum, including Cozumel.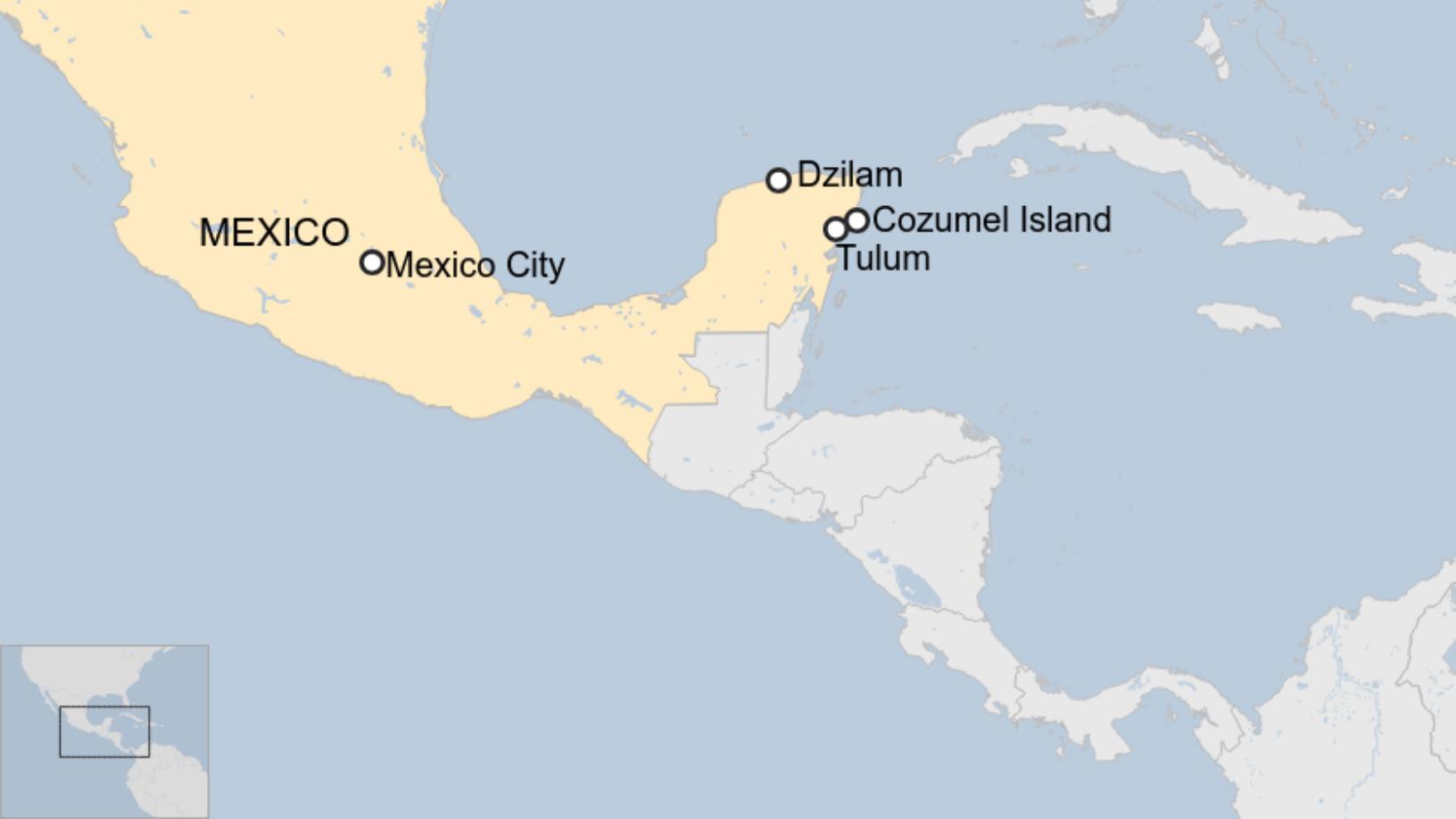 Torrential rains have been forecast for the states of Campeche, Quintana Roo and Yucatán.
The National Hurricane Center says the storm surge could raise water levels along the northern part of the Yucatán Peninsula by between 2.4m and 3.7m (8-12ft). It says large and destructive waves are expected along the coast.
More than 150 shelters have opened their doors to people seeking refuge from the storm in the resort of Cancún.
The head of the area's hotel association, Roberto Citrón, told AFP news agency that "to prevent the spread of Covid-19, the same measures have been taken in the shelters as in hotels, such as the use of gel and face masks".
Mexican President Andrés Manuel López Obrador said he had deployed of 5,000 soldiers "to protect the population".
Oil companies operating in the Gulf of Mexico have also told non-essential staff to evacuate their offshore platforms and Mexican ports have been closed along its eastern coast.