A scratchy audio recording of a Palestinian militant sent an ominous warning to Israel this month.
It said Israel would pay a "heavy price" if it did not meet the demands of Hamas, the Palestinian Islamist group that rules the Gaza Strip.
The voice was that of Mohammed Deif, the elusive leader of Hamas's military wing.
From the shadows of Gaza, Deif – one of Israel's most-wanted men – had broken his silence for the first time in seven years.
But when his warning went unheeded, a conflict convulsed Israel and Gaza over 11 days before a ceasefire was agreed.
At least 242 people were killed in Gaza, according to the UN, and 13 people were killed in Israel during the hostilities from 10-21 May.
The UN said at least 129 of those killed in Gaza were civilians. Israel's military said 200 were militants; Hamas's leader there, Yahya Sinwar, put the number of fighters killed at 80. Though Deif was in the firing line, he was not one of them.
"Throughout the operation, we have tried to assassinate Mohammed Deif," Israel Defense Forces (IDF) spokesman Hidai Zilberman said, according to the New York Times.
At least two attempts to kill Deif were made during the conflict, an IDF official confirmed to the BBC. Their failure represented another escape by a militant who has now survived at least seven reported assassination attempts over two decades.
This protracted game of cat and mouse has frustrated Israeli's military, which had aimed to kill many of Hamas's top commanders during the latest conflict.
"They clearly had a list of people who they believe are uniquely important to Hamas's military capability," Middle East security analyst Matthew Levitt told the BBC. "At the top of that list would be Mohammed Deif."
'The guest' of the Gaza Strip
Much of what we know about Deif comes from reports in Israeli and Palestinian media. They say that Deif was born in Gaza's Khan Yunis refugee camp in 1965, when the territory was occupied by Egypt.
His birth name was Mohammed Diab Ibrahim al-Masri but, in a nod to his nomadic lifestyle evading Israeli air strikes, he later became known as Deif, which means "the guest" in Arabic.
Little is known about his upbringing amid the grinding Israeli-Palestinian conflict that has left an indelible mark on the Middle East.
Deif would have been a young man at the time of Hamas's founding, when he joined the group in the late 1980s. Committed to armed resistance against Israel, Deif quickly rose to prominence within Hamas's military unit, the Izzedine al-Qassam Brigades.
"He's considered to be a particularly hardline Hamas official," said Mr Levitt, a former counter-terrorism adviser to US State Department. He said Deif was close to some of Hamas's more militant commanders, such as Yehya Ayyash, a renowned bomb-maker known as "the engineer".
Ayyash was blamed for a series of deadly bus bombings in Israel in the early 1990s. After his assassination by Israel 1996, more bus bombings followed. Ayyash's protege, Deif, was accused of masterminding the attacks in revenge, along with numerous others on Israelis.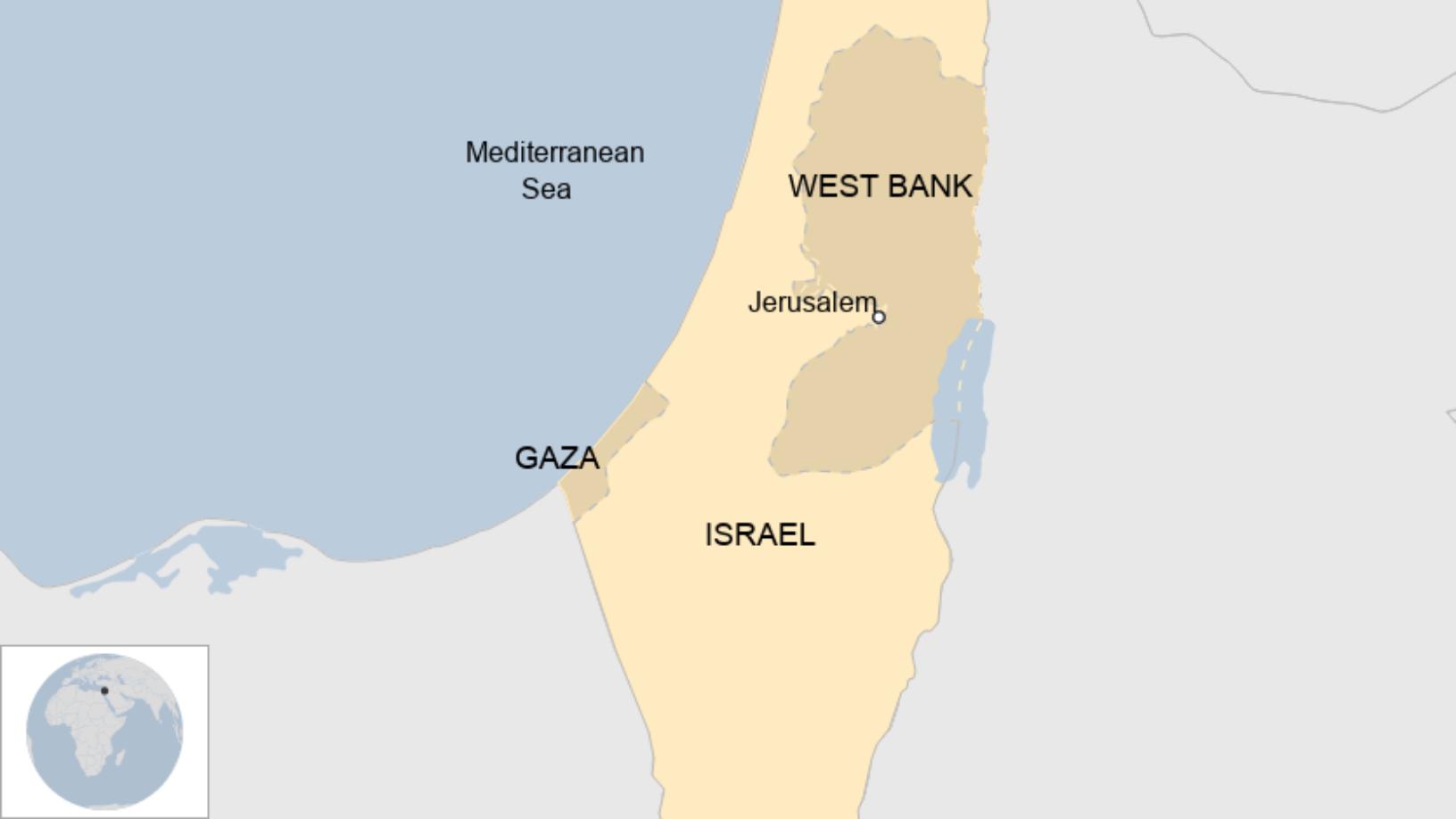 The actions raised Deif's profile and his rank. In 2002, he took over as leader of Hamas's military wing following the assassination of its founder, Salah Shehadeh.
As leader, Deif has been credited with designing Hamas's signature weapon, the Qassam rocket, and the warren of tunnels beneath Gaza. These tunnels are where Deif is thought to spend most of his time, evading Israel's military and directing Hamas operations, hidden from view.
'The cat with nine lives'
For Deif, staying under the radar has been a matter of life or death.
During the 2000s he survived four Israeli assassination attempts from which he reportedly escaped with injuries, some serious. They included the loss of an eye and limbs, according to Israeli reports.
A former IDF intelligence chief attested to the seriousness of Deif's injuries after an Israeli air strike on the home of a Hamas member in 2006.
"People thought he would never function again as a leader, as a military planner," the retired Israeli general told the BBC. "But he recovered as well as he could. If you lose an eye, you lose an eye."
These failed hits enhanced his reputation for escapology, earning him the nickname "the cat with nine lives" among his enemies.
A fifth attempt on Deif's life came during Israel's 2014 military operation in Gaza.
Israel launched an air strike on a house in the Sheikh Radwan neighbourhood of Gaza, killing Deif's wife, Widad, and their infant son, Ali. Israel thought it had killed Deif, too, but he was not in the building at the time.
Soon after, Hamas said Deif was "still alive and leading the military operation" against Israel.
This ability to elude Israel's military can partly be attributed to his avoidance of modern communications technology, security experts say.
"If you're not on phones, if you're not on computers, there are ways to make it difficult for modern intelligence services to have a sense of where you are," Mr Levitt said.
The depth of Hamas's tunnels, out-of-date intelligence, the risk of collateral damage, and munitions malfunctions are other reasons why some of these assassination attempts may have failed, the former Israeli intelligence chief said.
'Unique' with a pivotal role
A day before the conflict ended, a senior Hamas official told the Associated Press that Deif was commanding military operations in Gaza. He is believed to remain in charge since the ceasefire took effect.
An IDF official told the BBC Israeli efforts concerning Deif were ongoing, but could not share further details of the classified mission.
Mr Levitt said he was not surprised by Israel's focus on Deif. However, Deif's survival of yet more Israeli assassination attempts will only augment the mythology surrounding him, Mr Levitt said.
"The primary reason [Israel] would be interested in seeing his demise is that he really is of the older school, he has that standing," Mr Levitt said. "There is a smaller number of senior militant leaders who were there at the beginning. He's unique in that regard."
Much else is unique about the life of Deif, an enigmatic figure who is both infamous and anonymous.
Even in the streets of Gaza, few people would recognise Deif. Fewer still may speak favourably of his militancy. Citing polling data, Mr Levitt said Palestinians do not appear to be "all that enamoured with the most militant leaders of Hamas".
Still, when the ceasefire was announced, that didn't stop some Palestinians chanting Deif's name. "With souls and blood, we redeem you, Deif," some sang, as they celebrated the truce among the ruins of Gaza.