The United Nations is calling for immediate rescue efforts to save a group of Rohingya people adrift at sea off the coast of Bangladesh.
Their boat is believed to be stuck near India's Andaman and Nicobar Islands, having set out about 10 days ago.
It is thought the vessel has run out of food and water and that many passengers are ill on board.
Thousands of Rohingya from Myanmar have fled to neighbouring countries since a military crackdown on them in 2017.
The Arakan Project, a human rights group, says at least eight people on board have died – mostly from dehydration.
The group estimates the vessel is carrying some 90 people, including 65 women and girls.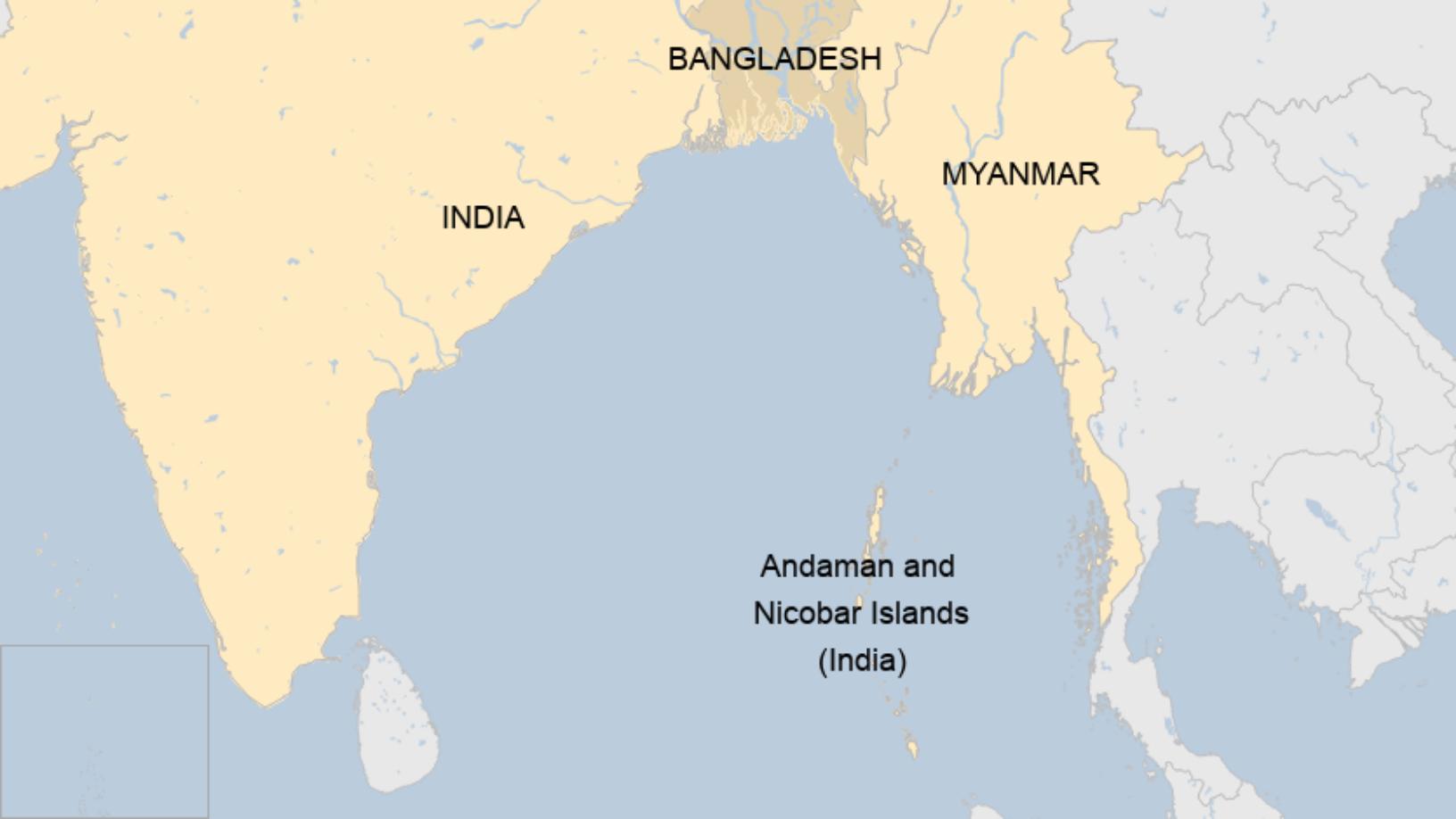 "They have no drinking water or food left, so they are drinking sea water in desperation," Chris Lewa, the group's director, told the News Minute website.
The BBC contacted the Indian navy and coastguard, who denied the vessel was in their waters. However, a senior Indian coast guard official confirmed to Reuters that the boat had been located near the islands.
Earlier on Monday, Ms Lewa said Indian navy vessels close by had provided food and water.
In a statement, the United Nations refugee agency said "immediate action is needed to save lives and prevent further tragedy".
"We appeal to all governments to deploy their search and rescue capacities and promptly disembark those in distress," their statement said.
The UN says more than 740,000 Rohingya have fled Myanmar (also known as Burma) to neighbouring Bangladesh, with the majority living in sprawling refugee camps, with some then trying to move onto Malaysia and Indonesia by boat.
More than 200 Rohingya are believed to have died or gone missing at sea last year while trying to make the perilous journey, according to the UN.