Spanish police have arrested 100 suspected gang members, accused of smuggling drugs from Morocco to Spain in speedboats.
In raids across southern Spain and in France, some 5,270kg of cannabis was found.
The suspects transported the drugs inland using Spain's Guadalquivir River, then disguised them in fruit trucks to drive towards France.
They would then allegedly supply dealers across Europe.
Some 5,040kg of hashish (resin) and 230kg of marijuana (weed) were located.
Police said the extensive organised crime network had a "powerful infrastructure" to carry out criminal work "all over the Andalusia coast", and there was even a dedicated team to ensure the speedboats were always fuelled up and ready to go.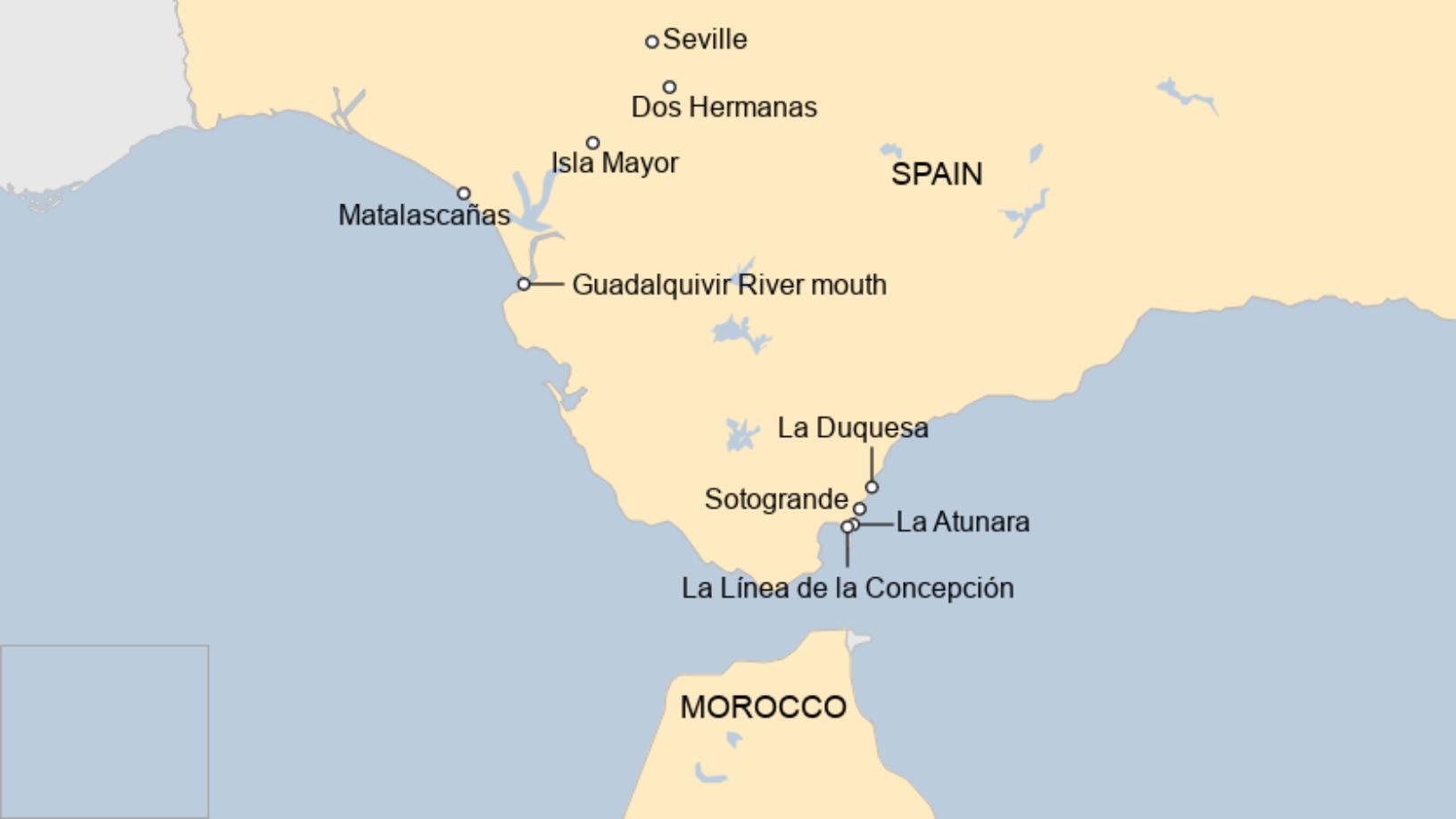 "One branch of the organisation launched the boats down the Guadalquivir River, another sent drugs to Europe in trucks from a warehouse located in Dos Hermanas, and a third carried out refuelling tasks from marinas located between La Línea and Manilva," the Civil Guard statement said.
The gang is also accused of supplying other criminal groups with boats, crews, food and fuel.
In the raids, officers also seized a fake rifle, a stun gun, navigation and communication equipment and vehicles they say were used to smuggle the drugs.