More than 400 people have spent the night on board a passenger ferry after it ran aground off the Finnish Åland Islands in the Baltic Sea.
The Viking Grace became stranded close to the port of Mariehamn on Saturday.
The Coastguard said the ship was towed to the port on Sunday morning, and the passengers would be evacuated shortly.
It earlier said the vessel was not leaking and no lives were in danger. The cause of the incident is being investigated.
The ship, owned by the Viking Line, had been heading to the Swedish capital, Stockholm, from Turku in Finland.
No injuries have been reported among the 331 passengers and 98 crew, and the Viking Line described the situation on board as "calm".
Tidigt söndagmorgon har räddningsbolagets bogserare dragit Viking Grace loss från grundet som det låg mot. Med bogserarnas hjälp anlände Viking Grace kajplatsen i Mariehamn klo 3.40. Passagerarna evakueras enligt planen under söndagmorgon.#meriraja #VikingGrace pic.twitter.com/kkDQdctTsH

— Merivartiosto – LSMV (@meriraja) November 22, 2020
Residents near the scene expressed surprise. "It is very windy here on Åland and they tried to reverse into the quay," said one resident, named only as Tina, 55.
"We saw that they were having problems. They stopped and then something happened and they drifted towards land. You can basically touch the boat if you go down to the water.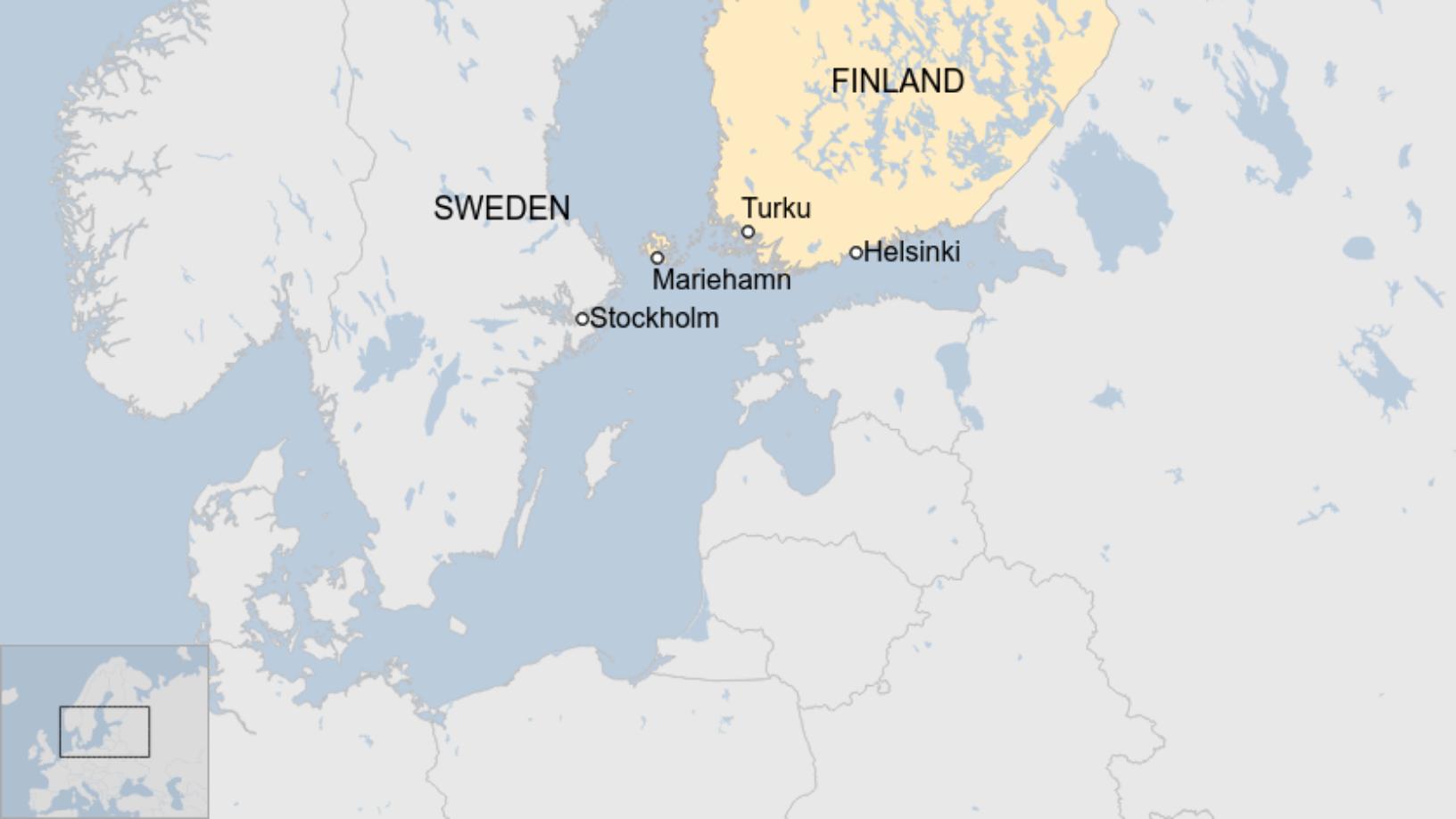 Passenger Anna Palsson, quoted by Swedish newspaper Expressen, said they had just gone down to the car deck when the ferry ran aground.
"People are calm and the staff are handing out food and facemasks," she said.
It is the second time in two months that a Viking Line ferry has run aground off the Åland Islands. On 30 September, 300 passengers had to be evacuated from the Viking Amorella which hit rocks off Järsö. It has since been towed to Turku for repairs.